NEW YORK ARMENIAN COMMUNITY BIDS "BON VOYAGE" TO SOSSI ESSAJANIAN
Family, friends, and community members paid tribute to one of the most beloved members of the New York Armenian community, Sossi Essajanian at a reception last Friday at the Armenian Center in Woodside, New York. The reception was organized jointly by St. Illuminator's Cathedral and the ARF New York Armen Garo Gomideh as a send-off for Sossi as she prepares to move out of the New York area for a new job.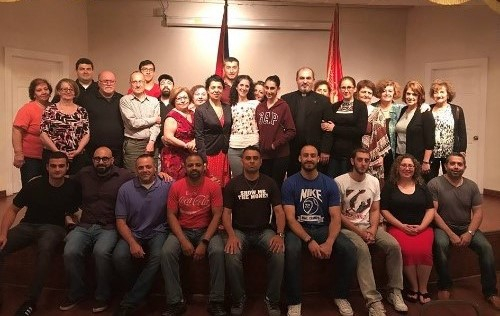 In his remarks, Rev. Fr. Mesrob Lakissian emphasized Sossi's dedication to the New York Armenian community where she served as a co-director of the Cathedral's Sunday School, was an active member of the ARF, Hamazkayin, the Armenian National Education Committee, as well as serving as an advisor to the AYF Hyortik Chapter and the AYF Moush Chapter. Der Hayr wished her much success in all of her future endeavors.
Sossi thanked the members of the community for their unconditional support and noted that their drive and dedication is inspiring.